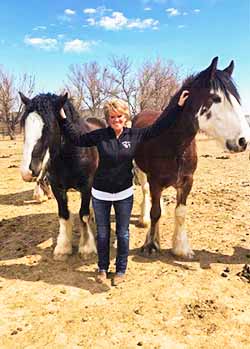 Suzanne Hagmaier
President
I'm a two-time breast cancer survivor, diagnosed in 2008 & 2011. As I finished my chemo treatments and began my radiation, I decided I never wanted anyone to fight this disease alone. I began sitting with other women during their chemo treatments, answering their questions, hopefully removing some fear of the unknown. It became very therapeutic for me to help others navigate through their journey and find their new normal. I've met many brave, amazing women whom I have built lifelong friendships.
I had the opportunity to participate in the Hope Held by a Horse program with some of these women, and the experience completely changed my life and provided me a clear path. I went back to school to receive my Profit, Non-Profit Management Certificate, am currently enrolled in the EGCM certification program, completed a triathlon and now have 5 horses of my own. I'm so blessed to be a part of this incredible organization. Everything happens for a reason, and I firmly believe I am right where I'm supposed to be, doing what I love!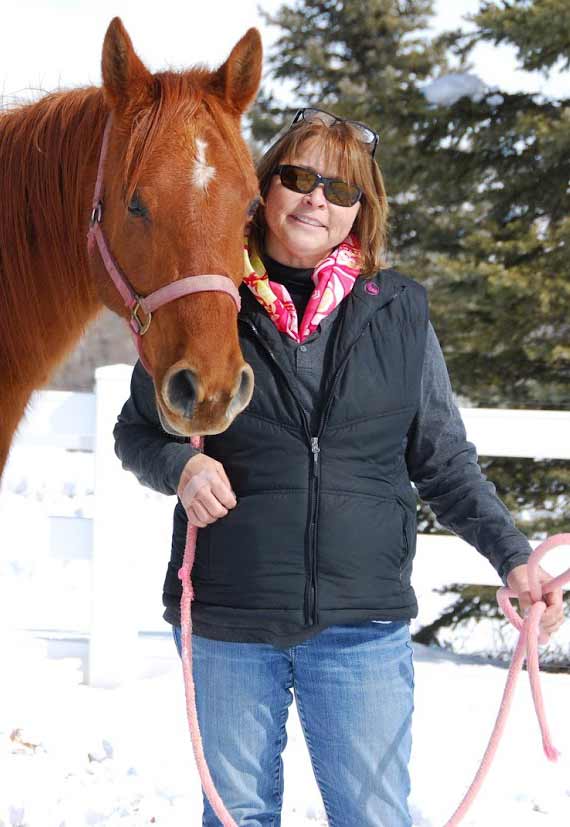 I am a 13 year breast cancer survivor and a 10 year uterine cancer survivor.  When I received the diagnosis I was truly puzzled as it doesn't run in my family.  Because I am diligent about monthly breast self exams I was the one who found the lump. I had just had a mammogram 6 months earlier and it wasn't detected but it was there.  After finding the lump it was confirmed I had breast cancer.  I had a double mastectomy, six rounds of chemo and thirty-two rounds of radiation.  A month after my last radiation treatment I lost my mother at age 68 and forty-five days later lost my step father. So you might say that was a very challenging year for me.
As women we do not take care of ourselves or even put ourselves first.  I did not realize that I had not grieved or dealt with having breast cancer.  I typically do not group events or support groups but I was pleasant surprised and grateful for Hope Held By A Horse.  This program was amazing. I was very skeptical as I am afraid of horses.  I was blessed to be selected to attend the program and I decided its time to get out of my comfort zone.  The program was amazing!  I couldn't believe how this program kicked started my recovery and healing journey.  I thought so highly of the program that I wanted to be a part of it and now I sit on the Board as the secretary of Hope Held By A Horse.  I look forward to continuing on the success of the program and to help grow the program to allow more women and men attend the program to start their journey.  I also own two companies The Great Create and LAS Ventures.  I have been married for 25 years and have three children Matthew (23), Rachel (22) and Adam (21).  I feel so blessed to have met some of the most incredible women and to be a part of this amazing program.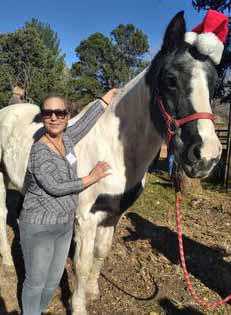 Sabrina Wright-Hobart
Treasurer
Sabrina Wright-Hobart is a 3-time breast cancer thriver. She is currently the Donor Relations Coordinator for SafeHouse Denver, a mother of two, wife, daughter, sister, and Advocate. She has volunteered in many roles since her initial diagnosis in 2006. She received the 2015 Distinguished Advocate Award from the American Cancer Society's Cancer Action Network (ACS CAN) and was honored in 2018 with a Random Acts of Kindness Award by Sisters Enterprise. She is committed to helping others by advocating for increased funding for cancer research, access to clinical trials and care, and affordable health care. In addition, she is passionate about helping other cancer patients and survivors manage their long-term issues related to their diagnosis. In 2021, she was diagnosed with Stage IV breast cancer which only fueled her passion to help others and advocate for access to care for all. She lives in Aurora, CO, and enjoys spending time in nature, reading, and hanging out with her two dogs, cat, and rabbit.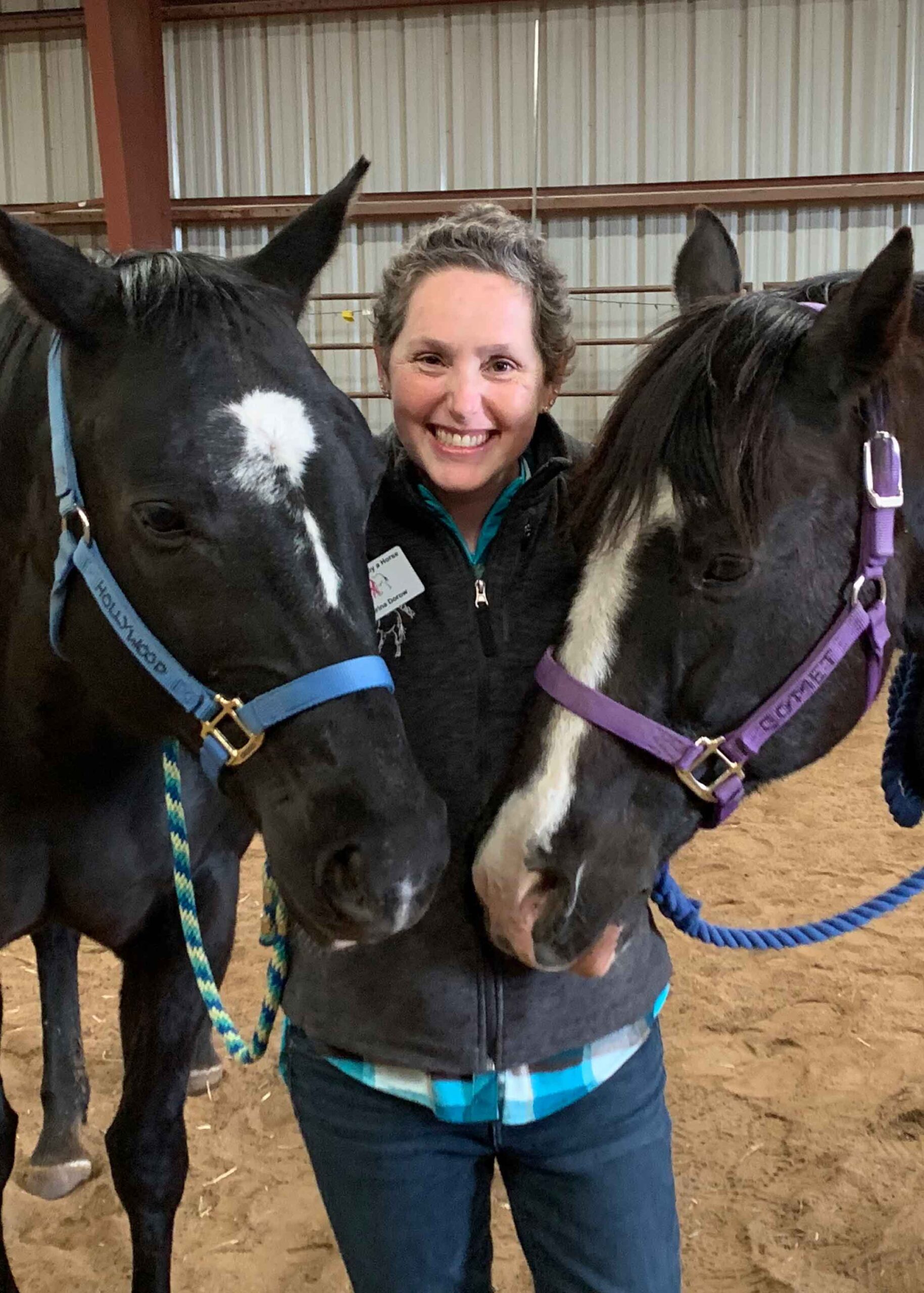 Katrina Dorow
Member at Large
A Colorado native, Katrina grew up with a keen love of horses and enjoyed spending time at her parents' shared horse ranch until she completed high school. Since that time, she has taken the occasional opportunity to ride horses with friends and family. Participating in Hope Held by a Horse uplifted her spirit, inspired her sense of wholeness and provided Katrina with the feeling of being at home. Katrina's heart is overflowing with joy to serve on the Board for Hope Held by a Horse. In 2007, Katrina participated in a clinical trial for ovarian cancer treatment. In June of 2021, Katrina was diagnosed with breast cancer and started her treatment plan consisting of chemotherapy, surgery, and radiation.
Katrina has been a philanthropist locally and globally with organizations like Up With People, Semester at Sea, Building with Books, African Children's Feeding Scheme, and others. Katrina has loved being a teen advisor, young adult advisor, Girl Scout troop leader, Destination Imagination coach, Robotics coach, Kindergarten teacher, and contributor to many organizations. In 2004, Katrina earned the Free the Heart Outstanding Staff award for her consistent leadership, loving compassion, and contribution as a group facilitator for multiple workshops. Katrina has been a member of Camp Experience™ for more than 15 years through which, she has supported many non-profit charity partners. Katrina was awarded the CampExperience™ Network Volunteer of the Year in 2017 and Woman Who Rocks in 2022.
Katrina met her husband at the University of Arizona and after nine years of adventures together and overcoming her health challenges, they began their family. They have two beautiful daughters (9 and 11 years old). Katrina loves the Cook Once Academy, sewing, photography, painting, and having fun with family and friends. Katrina is grateful to be a member of the Board for Hope Held by a Horse sharing her gifts and being present with others dealing with the challenges of cancer.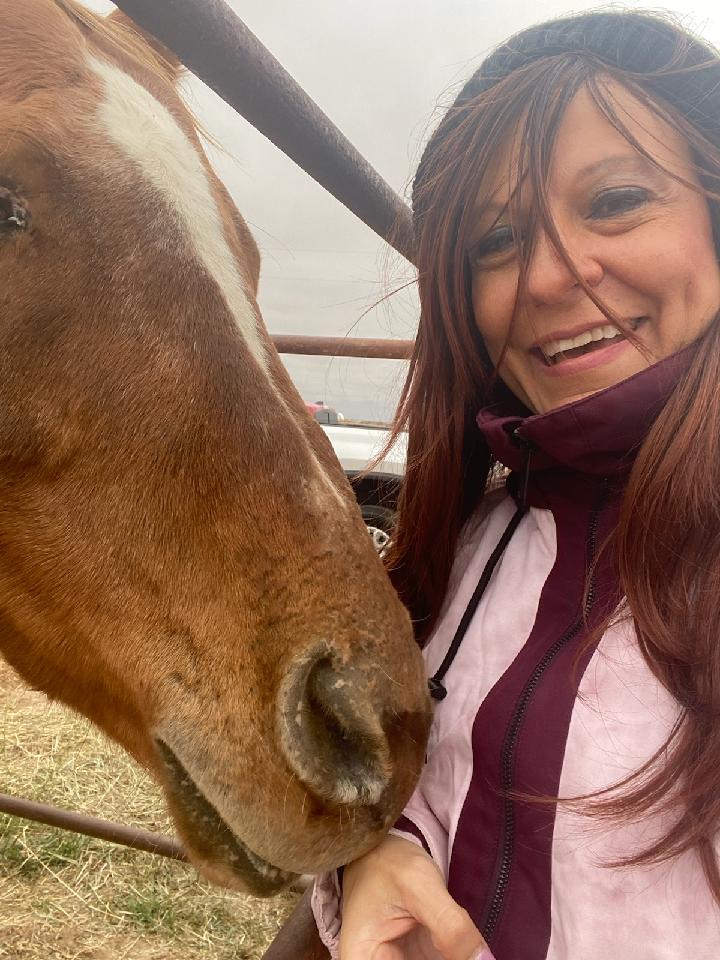 Myra Wisotzke
Member at Large
I am a two-time breast cancer sur-thriver. The first time was in 2013 when I was diagnosed with early-stage breast cancer. I had a double mastectomy and was told I was cancer-free and no other treatment was necessary. While my tumor was small (1 mm), it was of the more aggressive nature so I decided to get a second opinion. Thankfully I did because they found small amounts of tumor cells in my sentinel node. At that point, I was told I needed chemo and Herceptin.
Fast forward to 2020 and I noticed my nipple (in the same breast) did not look right. I was told it was an infection and potentially eczema and highly unlikely it was cancer. I went for another opinion and was immediately told to get an MRI followed by a biopsy. To say it was like a kick in the stomach to be told I had another local early-stage recurrence is an understatement. But I advocated hard for myself because I just knew I had to fight.
I soon had surgery followed by 33 rounds of radiation and eight rounds of chemo. It was much harder the second time around and I needed support. I participated in Hope Held by a Horse the first time and it was an incredible experience. Little did I know how much more powerful and empowering it would be to participate for a second time in 2021. So much healing, love, and acceptance from my horse, Hollywood! I couldn't ignore the bond and unconditional love. It was at that point I was convinced the love and energy of a horse is undeniable. So yes, I adopted two horses! Wilbur and Apples who are now part of the family along with my husband Rick, my son Líam and our amazing dogs Cooper and Watson!
Hope Held by a Horse has a very special place in my heart and I want other survivors to experience this incredible gift! I am grateful to be part of the board and excited to pay it forward to those who need it. One of the greatest gifts breast cancer gave to me!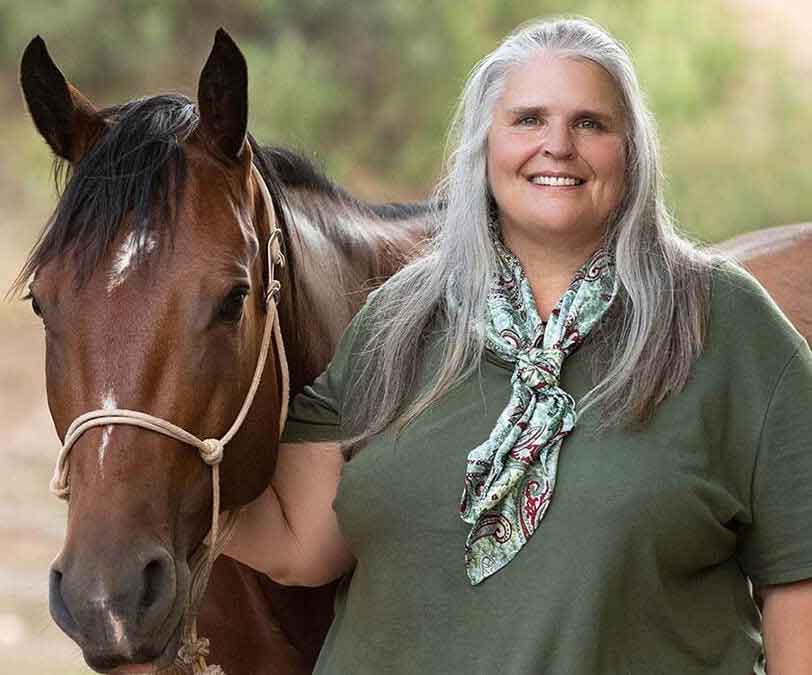 Kimberly Beer
Member at Large
I am a multi-talented creative adventurer, entrepreneurial Gestaltist, national speaker and advocate for small business. I am founder of Midnight Productions, Inc. and Be More Business; owner/operator at The Beer Ranch; cohost of the popular podcast "The Business Animal;" and one of the dynamic creative trio at Cowgirls with Cameras. My mission in all these endeavors is to inspire and educate people to create results-oriented tactics that will carry their business, art, and creative connection to the next level.
I regularly host seminars and workshops on entrepreneurial strategy, marketing, photography, creativity, and personal development that are designed to be honest, enlightening and packed with great action steps and technical instruction garnered from over 30 years of experience. I also offer experiential opportunities for creative development and growth through the practice of Gestalt and Equine Gestalt. I am an award-winning writer, artist, graphic designer and photographer and was named an Inspirational Influencer by the International Association of Women for my work empowering female entrepreneurs. I hold certification as an Equine Gestaltist from Touched by a Horse and am currently studying to become a Master Equine Gestaltist.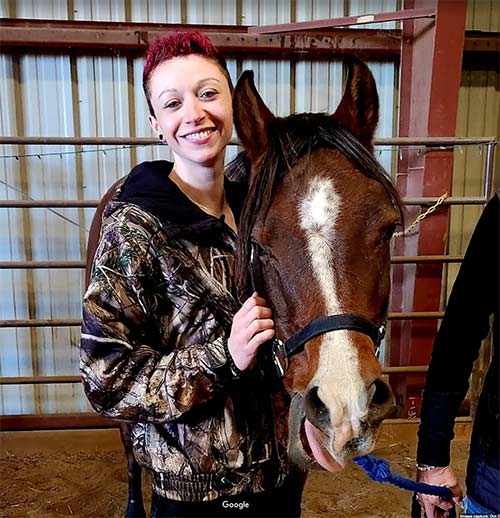 What an amazing experience! The combination of the horses and the coaches is truly magical. I didn't expect to get so much out of this weekend but I was pleasantly surprised. Everyone made you feel so welcome and comfortable. This was the first time that I have truly opened up about the struggle of having cancer. The horses are absolutely incredible and so in tune with your energy. The love they give out is so amazing. I couldn't recommend going to this program more! Thank you to everyone running this organization!

– Kate L.
Sign up for the Hope Held by a Horse Newsletter