Hope Held by a Horse attends a number of events to support women with breast cancer!
We often have a booth at an event or have a team who runs / walks.  
If you are interested in giving your time to support us, please contact Diane Chaffee at 720-635-3223 for more information!
Our next event is on June 1st at Lutheran Hospital in Denver.
We will have a table there, and Cezanne, one of our horses, will be making a guest appearance!!
June 1st
Lutheran Hospital: Heroes of Hope Race
August 3rd
Tri for the Cure
September 29th
Komen Colorado MORE THAN PINK Walk
October 1st – 31st
Brighton Power of Pick
October 27th
Making Strides Walk
November 26th
Giving Tuesday
December 10th
Colorado Gives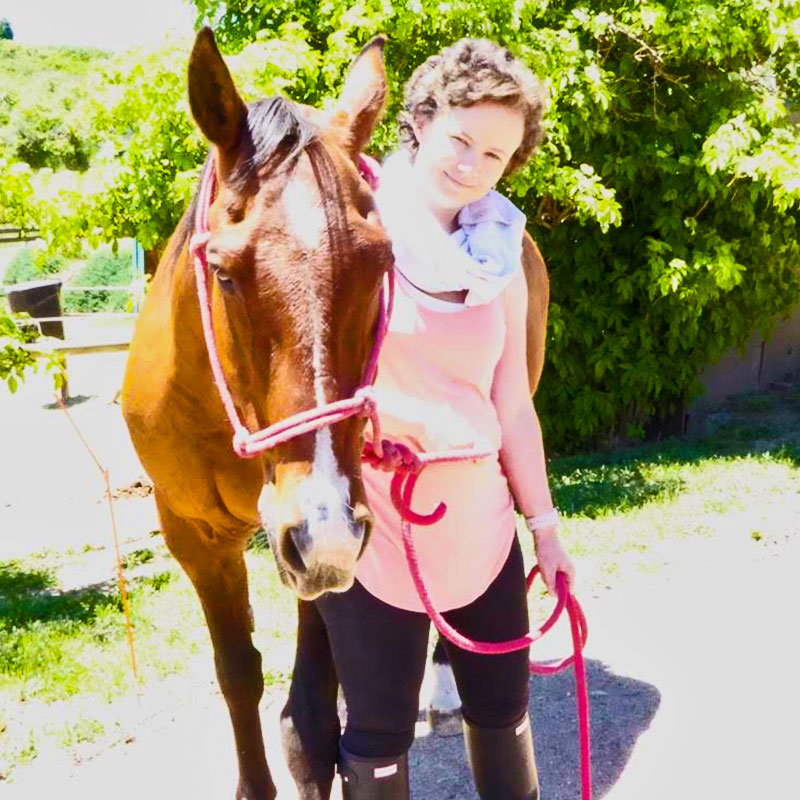 On that day, I was able to be with horses for the first time in my life. In one short day, the horses and the volunteers enabled me to move on from hurt and my experiences related to cancer. I will be able to embrace what cancer has given me and to dream again. In one short moment, I was I able to connect with animals and fall in love with their kindness.

– Katie S.
HOPE HELD BY A HORSE
Phone: 720-635-3223
Email : info@hopeheldbyahorse.org
Rockin Ridge Ranch
3575 N State Highway 67
Sedalia, CO 80135
Happy Dog Ranch
7811 W Titan Rd
Littleton, CO 80125